ESCO Co-founder of Thai ESCO Association
    ESCO Energy Management
Thai Energy Conservation Co., Ltd. is a co-founder Thai Energy Management Company Association to support business operations like Share saving results and guarantee economical results for customers
Presently, Thai energy conservation Co., Ltd. is a consultant on energy management (ESCO). ESCO is a business that provides energy conservation services and renewable energy that provides complete services.
The services are cover Suggestion project proposal, Engineering design, Analyze energy consumption, Equipment installation, Operation of energy conservation and Renewable energy projects and financing sources for energy projects etc.
Energy Audit
     Our engineers will audit your building or factories to collect data of each equipment used for energy saving analysis such as technical specification, age,operating hours, electrical bill etc. Consequently,comprehensive list og energy saving opportunities for your facilities will be proposed for discussion with you staff. Exactly, our energy experts will recommend the latest products in energy efficient technologies customized to fit your requirement.
Proposal for Investment Grade Proposal
     The proposal of Investment Grade Audit for saving determination is represented as following steps: Gather relevant energy and operating data. Compute the energy saving after installing energy saving equipment. Design the type and specification of energy saving equipment.Design the installation of energy saving equipment.Design installstion of instrumens for M&V.Define quaranteed saving power. Caculate return on investment.
Financing
     Energy efficiency measures istalled under a performance contract may be financed in one of three ways by business itself,by a loan from a financial instituation or by the energy service company (ESCO).For ESCO,if can provide the energy saving equipment to business with no debt.However,a share of the energy saving during the contract period will be paid back to ESCO.Regarding pros and cons of each way of fund,you can consider and we can contact the financial institution and/or ESCO to support you achieving the energy saving projects.
Implementation
     Our project management teams are willing to succeccfully work together with customer. Our engineers are trained and certified to manage the expertise to start up equipment efficiently.Consequently, expert on-site installation and commissioning sevices are usually provided to customers.
Energy Measurement and Verification
     M&V plan is central to proper saving determination and the basis of verification. Advance plannng ensure that all data needed for proper saving determination will be avilable after implementation of energy saving program.The most common method used to verify saving is analysis of utility bills.A baseline consumption is determined using past energy bills, and then saving are calculated using the actual energy bills received throughout the contract period.However,energy bills cannot provide the actual performance of each energy saving equipment installed in system.To ensure the performance of each energy saving equipment,we can measure and verify the actual energy savings occurrence with accepted methods to compare with energy saving analysis witch is an important part of any performance contact.
Technical Transfer
     Our post-installation process includes training your staff to operate the equipment appropriately,the development of an operations manual to ensure continuity in operate over time,and ongoing equipment maintenance.Typical training program are set for both theoretical and practical issues.Theresore all participants will understand not only the theory of saving system but also the operating processes.
ESCO Project "

Queen Sirikit National Institute of Child Health

"
ESCO Project "

Faculty of Medicine, Khon Kaen University"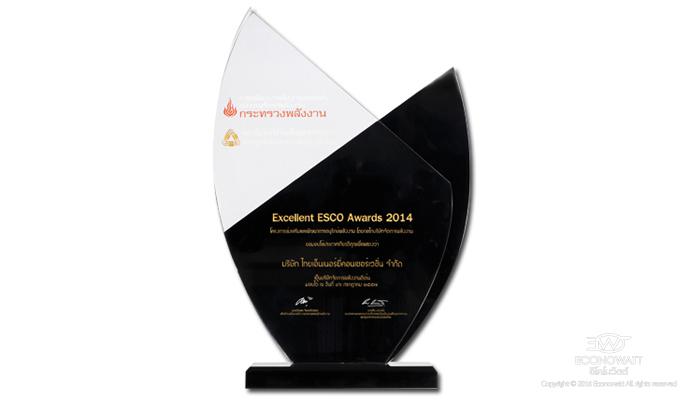 Excellent ESCO Award 2014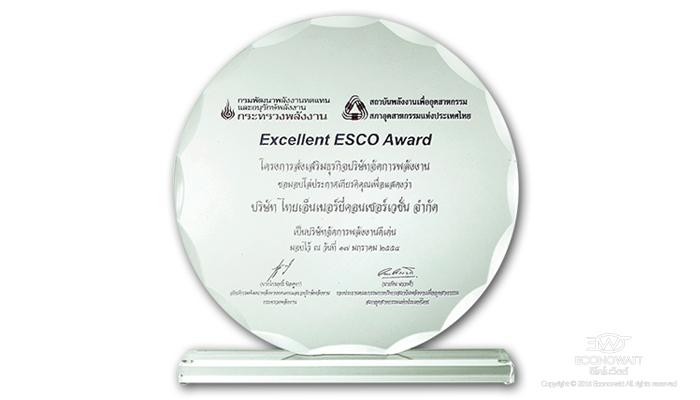 Excellent ESCO Award 2012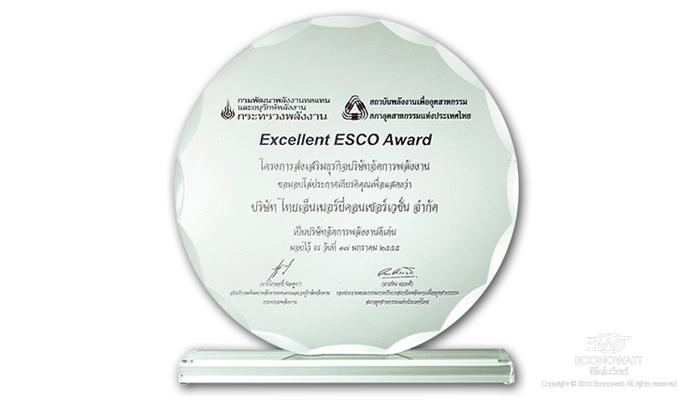 Excellent ESCO Award 2011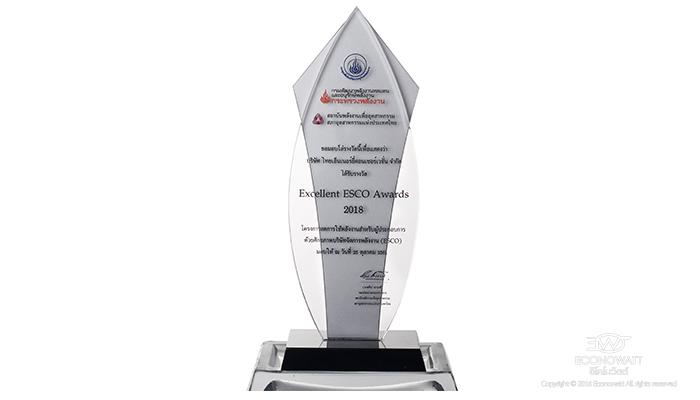 Excellent ESCO Award 2018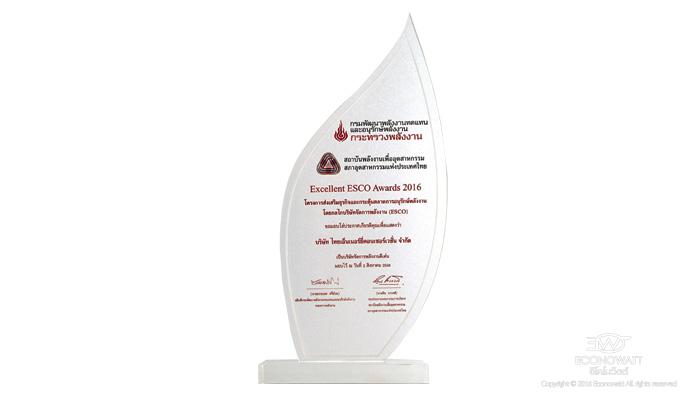 Excellent ESCO Award 2016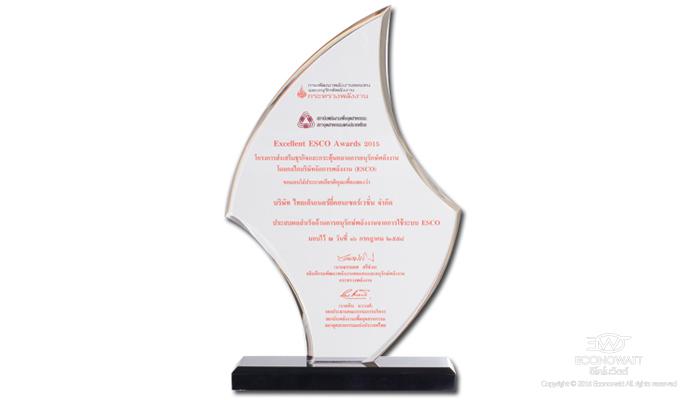 Excellent ESCO Award 2015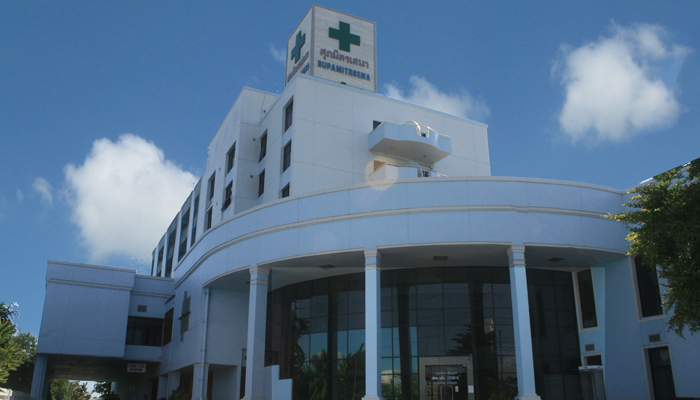 Supamitr Sena Hospital

Used Technology : Variable Speed Drive (VSD)
Investment Cost : 139,265 Baht
Energy Saving : 61,320 KWh / Year
Cost Saving : 153,300 Baht / Year
Payback Period : 0.91 Year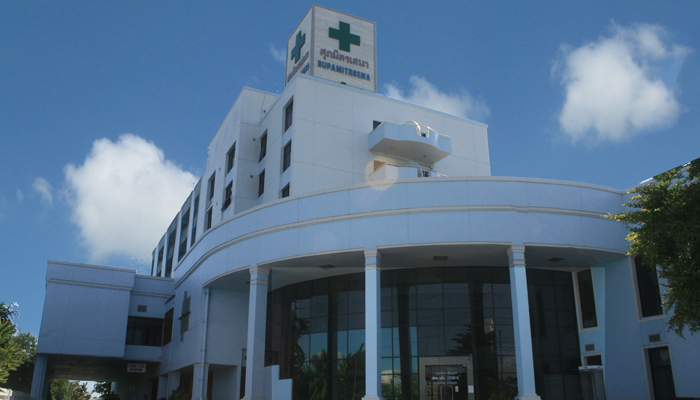 Supamitr Sena Hospital
Used Technology : Ozone Generator
Investment Cost : 457,746 Baht
Energy Saving : 30,182 KWh / Year
Cost Saving : 120,990 Baht / Year
Payback Period : 3.78 years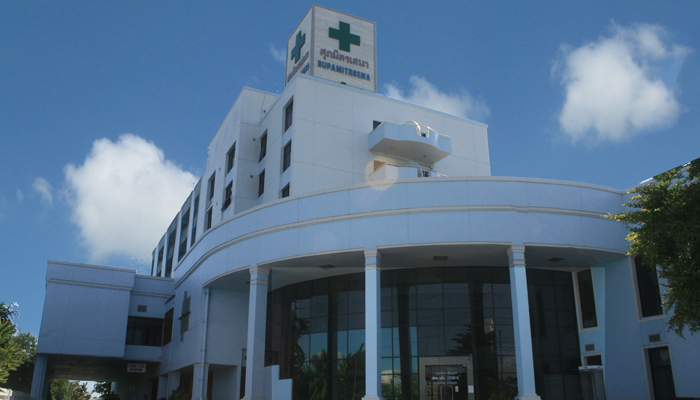 Supamitr Sena Hospital
Used Technology : High Efficiency Chiller and Cooling Tower
Investment Cost : 3,700,000 Baht
Energy Saving : 324,120 KWh / Year
Cost Saving : 972,360 Baht / Year
Payback Period : 3.80 years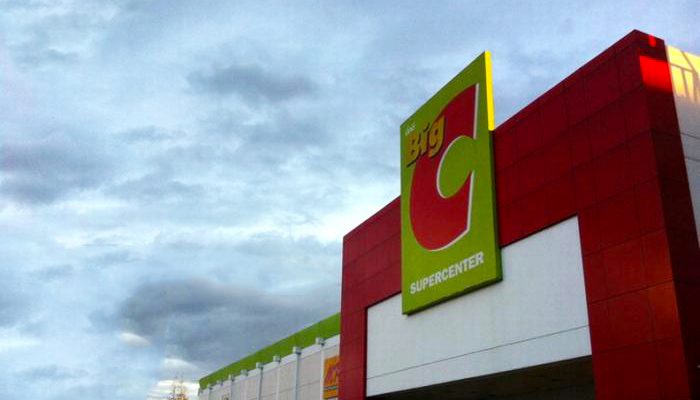 Used Technology : Ozone Generator
Investment Cost : 900,000 Baht
Energy Saving : 93,002 KWh / Year
Cost Saving : 716,704 Baht / Year
Payback Period : 1.3 years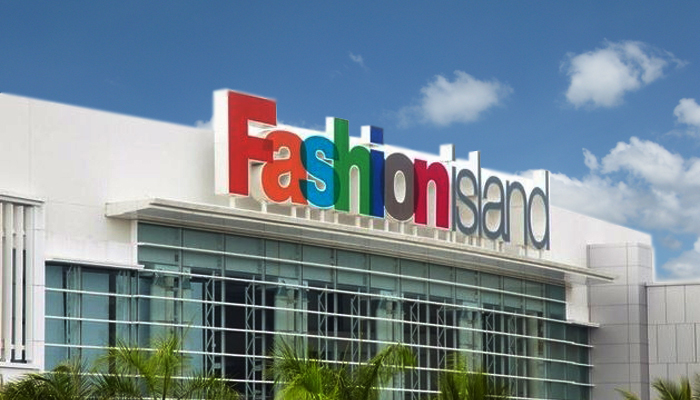 Used Technology : Ozone Generator
Investment Cost : 2,324,400 Baht
Energy Saving : 500,580 KWh / Year
Cost Saving : 2,268,680 Baht / Year
Payback Period : 1.02 years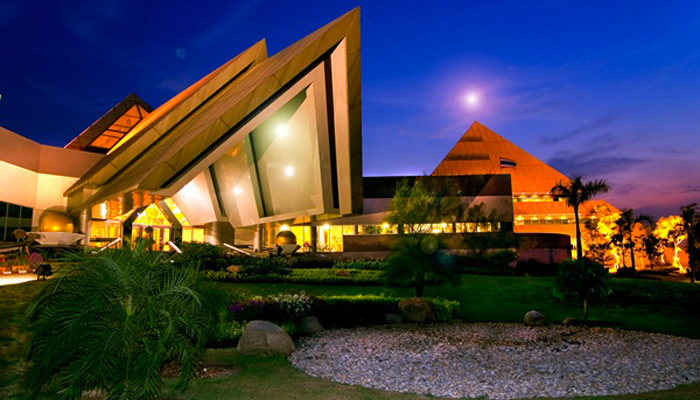 Used Technology : Ozone Generator
Investment Cost : 1,320,000 Baht
Energy Saving : 36,250 KWh / Year
Cost Saving : 338,952 Baht / Year
Payback Period : 3.89 years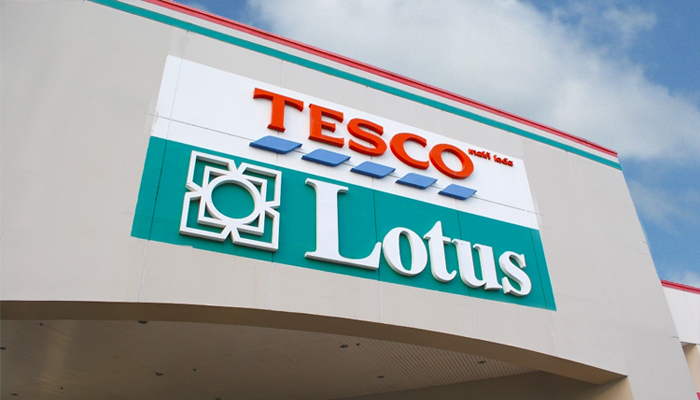 Used Technology : Variable Speed Drive (VSD)
Investment Cost : 950,000 Baht
Energy Saving : 540 KWh / Year
Cost Saving : 475,000 Baht / Year
Payback Period : 2 years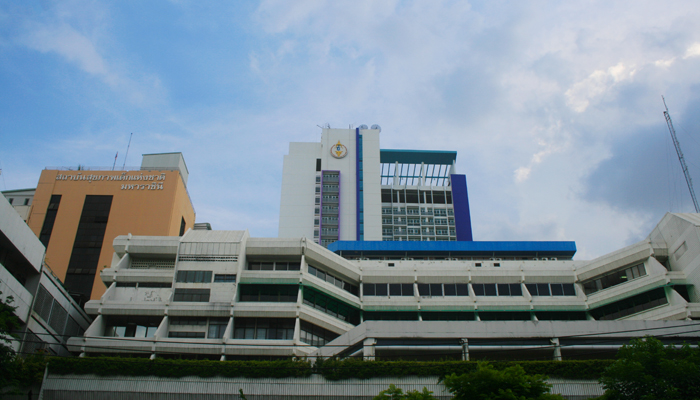 Used Technology : Ozone Generator
Investment Cost : 1,979,500 Baht
Energy Saving : 127,265 KWh / Year
Cost Saving : 647,831 Baht / Year
Payback Period : 3.06 years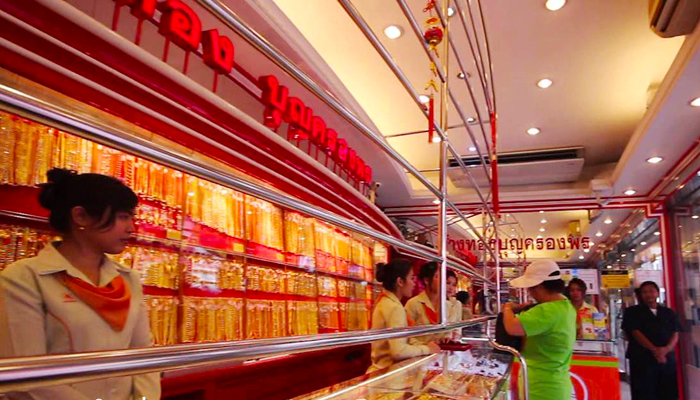 Used Technology : LED Luminaire
Investment Cost : 120,000 Baht
Energy Saving : 12,236 KWh / Year
Cost Saving : 46,500 Baht / Year
Payback Period : 2.58 years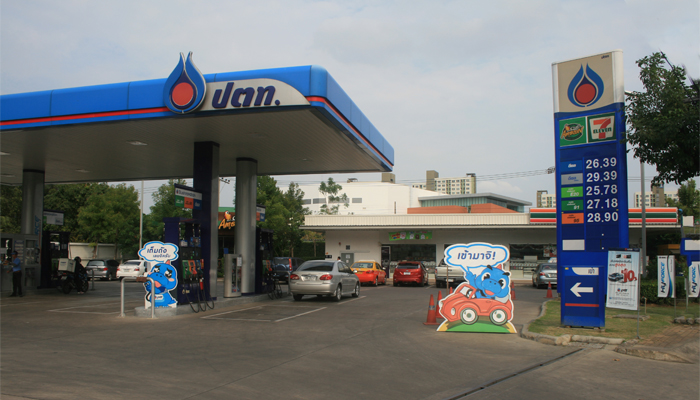 Used Technology : MBDAF+Ozone
Investment Cost : 850,000 Baht
Energy Saving : Water Saving 3,650 cu.m. /year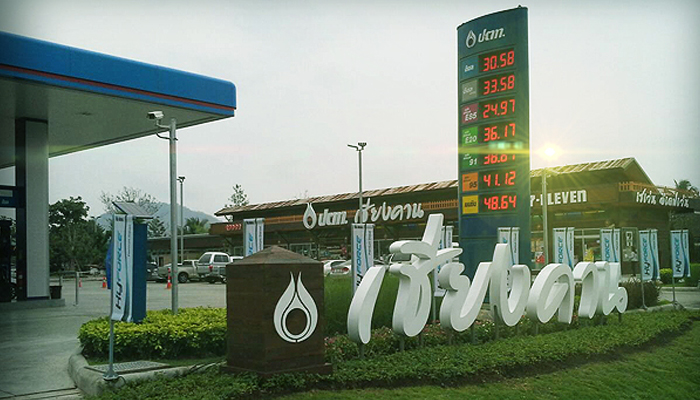 Used Technology : MBDAF+Ozone
Investment Cost : 1,250,000 Baht
Energy Saving : Water Saving 7,300 cu.m. /year